4
d

ifferent
s
hredding
s
ervices
.
Shredding services are usually one of the 'forgotten' services during a clean out. They come in many different forms, but which one fits your personal situation? This article will show you 4 different shredding services to help you pick the right service to your personal shredding needs.
Index
On-Site shredding services
One of the most common shredding service we do is the On Site shredding service. But what does it mean? On-site shredding services provides a truck at your location to make sure the shredding is done at your facility. You sort out the paperwork that you want to have destroyed beforehand and our guys will come and take it to the truck.
Pro's:
Perfect for the bigger paper shredding jobs
witnessed destruction
Con's:
Sort out all the paperwork beforehand

The cardboard boxes are not shredded
Off-Site shredding services

With off site shredding services we come to your facility and pick up the paperwork that needs to be shredded. The documents are shredded off site, at our facility.
Off Site paper shredding services comes in many forms:
96- & 65 gallon containers
Paper Console bags
Banker boxes
Transfile boxes
Bags of paper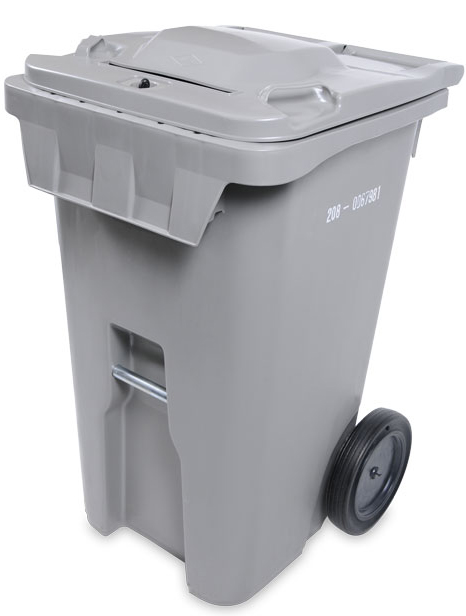 96-Gallon Bin
Any of these shredder services are possible, depending on the size of your project. An important thing to take into account is the amount of space that your facility has. We have customers that have a lot of paper to be shredded but simply do not have to space for a 96-Gallon bin.
You can have your bin or console for a day, a week, a month, depending on your needs.
Carry-in
'Where can I shred documents?' 'Where do I find paper shredding services near me?' We get these questions a lot. New York City offers many different kind of locations where you can shred you paper. With carry-in service you drop off your documents at a shredding location near you.
The type of documents that you want to be shredded mainly determine your type of carry-in shredding services.

When comparing different carry-in facilities it is sometimes tough to choose the right one. Make sure that you not only compare the price, but also the distance you need to travel and whether or not witnessed destruction is provided, if desired.
Electronic Media Destruction
Electronic media destruction is a very wide concept. It is basically the destruction of any kind of electronic media. To give you an idea, here's some examples:
Cd's
Dvd's
Hard drives
Computers
Tapes
Diskette's
Film
X-Rays
An important aspect you can consider is finding a company that offers an environmentally friendly solution for your electronic devices. I will go deeper into this subject in another article.
Which shredding services do I choose?
The only one that can answer this question is you! This article showed you some of the most common shredding services available. Since every project is different it is important that you consider multiple services and pick the one that fits you the best. If you are still not sure which shredding service you should take, leave your questions in the comments below or feel free to contact us for a free consultation. We would be happy to answer any of your questions!
By Glenn Edelstein, 'The Shredder Guy